IN ENGLISH
Working to bring live music to children and youth
Konserttikeskus (Concert Centre Finland) is a non-profit association established in 1963. Its aim is to arrange tours of high-quality concert programs for children in a wide variety all over Finland, mainly in public schools and kindergartens.
LIVE MUSIC FOR SCHOOLS AND KINDERGARTENS
Konserttikeskus organizes concert tours around Finland. The audience is children and young people. Konserttikeskus also creates concert productions and develops new forms and concepts for musicians to meet children and young people. In addition to concerts music related workshops are an important part of the activities. Konserttikeskus also organizes school concert festivals.
The number of organized concerts and other events varies annually between 1200 and 1700, with 150 000–200 000 children taking part in the activities of the association.
Konserttikeskus started a new way for arranging tours "Concert to every school" as a pilot project in 2008 following the Norwegian and Danish school concert models. All pupils of over 60 municipalities can annually enjoy a school concert at the moment, the total number being over 80 000. The state's Finland Art Award was conferred to the project in 2009.
At the beginning of each year the program committee of Konserttikeskus chooses new music groups for the following school year. A producer goes through each new program together with the musicians before the tours begin. The number of programs for each season is nearly about 35 and they show a large variety in style and genre.
Konserttikeskus is funded by the Finnish Ministry of Education and the Finnish Music Foundation (MES) as well as some minor sources. Konserttikeskus has an annual expenditure of about 1 000 000 EUR yearly.
Konserttikeskus has currently four full-time employees and one working part-time. Konserttikeskus employs 100–150 professional musicians annually.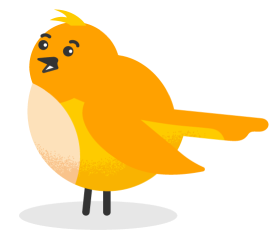 INTERNATIONAL COOPERATION
Konserttikeskus is an associate member of Jeunesses Musicales International (JMI) and  a member of the Nordic Network for School Concerts. The international cooperation aims to increase the quantity as well as quality of concerts for young audiences and to improve the possibilities for the exchange of concerts between the European countries/regions. A stellar example of this cooperation was during 2014–2016 JMI's Blackboard Music Project which was supported by EU's Culture Programme Creative Europe.
TO CONCERT CENTRE PERFORMERS
FEES AND TOUR ARRANGEMENTS
Concert Centre Finland arranges 3 concerts a day and many times the concerts take place in different schools. Concerts are usually held in gym halls in schools.
The fees vary depending on the number of performers:
Fee/performer (€) for the season 2020–2021 (including holiday compensation 9%):
| performers | 1 concert | 1 day = 3 concerts |
| --- | --- | --- |
| 1 | 168,95 € | 506,85 € |
| 2 | 134,75 € | 404,25 € |
| 3 | 113,36 € | 340,08 € |
| 4 | 107,91 € | 323,73 € |
| 5 | 103,11 € | 313,92 € |
Travels and accommodation as well as Finnish daily allowances (44€/day) are paid in addition. Flight costs must be approved by Concert Centre.
Concert Centre confirms the tours by email. Our producers will send a detailed tour plan before the tour.
FEE PAYMENTS
The invoice must cover fees, Finnish daily allowances, employer contributions, fuel costs and other allowances. Only the total amount of the invoice is placed on the invoice main page.
We primarily accept invoices as e-invoices. Concert Centres online billing address is:
FI2080001800685027 and operator is Maventa: 003721291126 or DABAFIHH
The invoicing company or business name defines the due date. The payment term should preferably be 14 days net, but at least 7 days.
The invoices and supporting documents will be sent to the Concert Centre accountant Stephan:
stephan.keskinen@konserttikeskus.fi
Invoice for travel | form (in english)
How to apply?
Music must have a dominant role in our concert programs. It should also be noted that most of the concerts take place in lower secondary schools (1st to 6th grade) with performing groups of 2–4 persons. You can apply to be part of the Konserttikeskus selection of concerts for the school by sending a free-form application to: konserttikeskus@konserttikeskus.fi
The new programs are selected by a program committee for the next school year.
Questions about program search? Contact:
Reijo Karvonen, artistic coordinator
tel. +358 40 593 2369
reijo.karvonen@konserttikeskus.fi